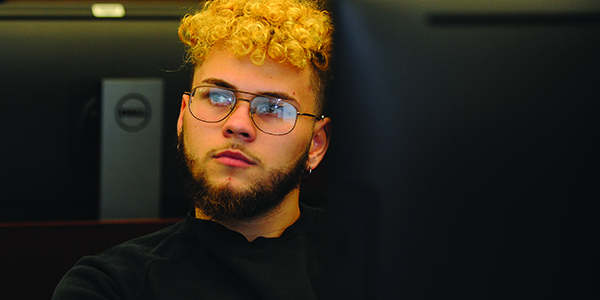 ---
Union County College
Union County College is a public comprehensive community college providing quality, affordable, accessible educational programs that serve the greater Union County region. It is the first of New Jersey's 18 associate degree colleges and has been serving both career-minded and transfer-oriented students since 1933. The College operates major campuses in Cranford, Elizabeth, and Plainfield, and has satellite locations in Scotch Plains and Rahway. It enrolls almost 20,000 credit, non-credit, and continuing education students and is accredited by the Middle States Commission on Higher Education. 
Many programs lead to an Associate in Arts, Associate in Science or an Associate in Applied Science degree. The College also offers cooperative nursing programs with the Trinitas School of Nursing in Elizabeth, New Jersey, and JFK Muhlenberg Harold B. and Dorothy A. Snyder Schools in Plainfield, New Jersey. 
 
History
Union County College has a remarkable history as the oldest of New Jersey's community colleges. The College began in 1933 as a one-room night school and has been known through the past almost 90 years as Union County Junior College, Union Junior College, Union College, and now as Union County College, a comprehensive community college serving almost 20,000 credit and non-credit students in Union County, New Jersey.
U.S. President Franklin D. Roosevelt founded Union County Junior College as an "emergency junior college" through the federal Works Project Administration with the original mission of providing jobs for unemployed teachers and professors.
By 1936, the College became Union Junior College, an independent, non-profit, degree-offering institution governed by a Board of Trustees. In 1967, the College became Union College and in 1982, the College merged with the County-funded Union County Technical Institute to form Union County College. The merger included the establishment of a Board of Governors to act in an advisory capacity.
The new Union County College is an open-access community college that currently offers over 60 associate degrees and certificate programs, as well as noncredit opportunities for continuing education and workforce development. Union has campuses in Cranford, Elizabeth, Plainfield, Scotch Plains, and an academic presence in Rahway. In addition to its traditional in-person classes, the College offers the option of taking classes online with a robust offering of online courses and 20 fully-online degree programs.
More than half of the College's students are enrolled at the suburban Cranford campus. The urban Elizabeth campus is in the heart of New Jersey's fourth largest city where more than 40 percent of the College's students take classes.
The Plainfield campus doubled its footprint in 2015 when it opened the Health Sciences building with state-of-the-art labs for the Practical Nursing, Emergency Health Science, and Paramedic Programs.
The Cranford campus expanded in 2016, thanks to the Union County Improvement Authority. The two-story Student Development Building, an extension of the historic Nomahegan Building, houses a wide range of student services on the first floor in the Helen E. Chaney Student Services Center, named for the generous donor and alumna Helen Chaney, '48. The second floor has classrooms and faculty offices.
The Plainfield campus Annex Building re-opened in 2016 after being shuttered for four years by a fire and contains a library, bookstore, cafeteria, and faculty offices.
In June 2017, Union's accreditation was reaffirmed by The Middle States Commission on Higher Education, a voluntary, non-governmental, membership association that defines, maintains, and promotes educational excellence.
The most recent renovations at the Elizabeth campus were completed in the Lessner Building in 2018. This included the development of a new Student Services Center on the first floor and offices and training classrooms on the lower level for the College's Center for Economic and Workforce Development.
In November 2019, the College was named one of the top 150 community colleges in the U.S. by the Aspen Institute College Excellence Program. With this acknowledgment, the College is eligible to compete for the $1 million Aspen Prize for Community College Excellence, the nation's signature recognition of high achievement and performance among America's community colleges. Only the top 15 percent of community colleges nationwide are invited to apply. The College was chosen based on our strong and improving student outcomes in learning, completion rates, employment rates and earnings, and equity.
In January 2020, the Plainfield campus marked the completion of renovations on the Health Science Building, adding state-of-the-art facilities and labs for the paramedic emergency health science, physical therapist assistant, and respiratory care programs. Training and education in these programs lead to jobs in high-demand healthcare fields.
In March 2020, as COVID-19 hit the United States, the College was forced to adapt in the wake of this global health crisis. The College's physical buildings were closed with operations and spring 2020 classes moved to a remote format. This transition involved a heavy reliance on technology. While COVID-19 impacted the way in which the College operated and delivered education, the College's commitment to its mission remains unchanged. 
With each new program, opportunity, and modern space for learning, the College is fulfilling our mission of transforming our community…one student at a time!
Mission
Union County College - Transforming Our Community… One Student at a Time.
Our Mission is guided by our commitment to empower students to achieve their goals by providing access to high quality and affordable higher education to the residents of Union County. As a comprehensive community college with a diverse student population, we provide career programs, transfer programs, developmental education, and lifelong-learning opportunities, with a focus on excellence in all that we do.
Philosophy
Union County College is committed to serving Union County in an environment dedicated to student success. The College has an open admission policy and is focused on educational excellence and the achievement of equity among the various populations served.
The College strives to promote in students a sense of responsibility for their own development and an understanding of their obligations as members of a democratic society. The College fosters in students the desire to learn, the ability to think clearly and express themselves effectively, the habit of analytical and reflective thought, and an awareness of themselves, their heritage, other cultures, and their environment.
Vision
Union County College, with its focus on student success, will be recognized as a national leader within the higher education community in providing quality education.
Values
Union County College embraces these basic institutional values that guide the fulfillment of our Mission:
Student Success - Helping every student to achieve success is our highest priority. We are committed to promoting a climate of student success and to providing an environment conducive to teaching and learning; creating and expanding educational opportunities and support services is paramount to our Mission.
Excellence - We are committed to the highest standards of excellence in all we do; we exemplify this value by providing programs and services that ensure excellence in teaching and learning, student services, and organizational efficiency.
Student Engagement - We are committed to enhancing and promoting student engagement by fully engaging our students as active learners and by providing a broad range of educational experiences both inside and outside the classroom.
Collaboration - We are committed to productive exchanges with all members of the College community and collegial relationships among our various stakeholders.
Integrity - We seek to uphold the highest standard of ethics.
Stewardship - We value and honor the trust placed in us by making wise and efficient use of resources.
Community Engagement - We are committed to encouraging civic engagement and supporting economic development in the region.
Diversity - We are committed to a diverse environment that supports an equitable education for all of our students and emphasizes respect for various cultures and individual differences.
Globalization - We seek to establish connections and relationships locally, nationally, and globally.
Goals
In an effort to achieve the College's Mission, we strive to fulfill the following goals and to assess them on a regular basis to ensure the quality of our programs and services.
General Education - Provide a relevant and coherent general education for all students. Assess student learning outcomes in scientific/critical thinking and quantitative reasoning; oral and written communication; and information literacy/technological competency.
Transfer Programs - Provide transfer programs for students planning to continue their education at a 4-year institution. Assess student learning outcomes at the course and program level. Regularly evaluate and update courses, curricula, and programs.
Career Programs - Provide career programs to prepare students to enter the workforce and meet workforce needs. Assess student learning outcomes at the course and program level. Regularly evaluate and update courses, curricula, and programs.
Developmental Education - Provide developmental education for underprepared students. Continue to implement approaches that facilitate the progress of students through the developmental sequence. Assess students' success in college level courses.
Lifelong Learning - Provide courses and programs that encourage lifelong learning and are responsive to the needs of business and industry. Evaluate and update courses and programs, in response to identified needs.
Innovative Pedagogy - Develop, encourage, and support effective and creative approaches to teaching and learning. Regularly assess student learning outcomes.
Student Support Services - Provide appropriate support services for all students that ensure success throughout the students' college career. Evaluate and update key programs and services in response to student needs.
Resources - Provide the necessary resources, both public and private, to support the institutional Mission. Also, continue to partner with the Union County College Foundation to identify and generate additional resources. Regularly assess the linkage between budgeting and planning.
Accreditation
Union County College is accredited by the Middle States Commission on Higher Education, 3624 Market Street, Philadelphia, PA 19104, (267) 284-5000. The Middle States Commission on Higher Education is an institutional accrediting agency recognized by the U.S. Secretary of Education. The former Union College was accredited by and admitted to membership in the Association in 1957. Its accreditation was reaffirmed in 1967, 1973, 1982, 1986, 1997, 2002, 2007, 2012, and again in 2017 as Union County College. In 2017, the Middle States Commission on Higher Education acted:
To reaffirm accreditation and to acknowledge the institution's participation in the Collaborative Implementation Project. To commend the institution for the quality of the self-study process and report. The next evaluation visit is scheduled for 2025-2026.  
Union County College was granted the authority by the State of New Jersey in April 1982, to confer the degree of Associate in Arts, Associate in Science, and Associate in Applied Science and to award the certificate and the certificate of achievement. Union College, the precursor to Union County College has held the authority to confer the Associate in Arts degree since 1953, and the Associate in Science and Associate in Applied Science degree since 1969.
Union County College is licensed by the State of New Jersey. Union College had been licensed since 1939.
The following programs hold professional accreditation:
Emergency Medical Studies – The Emergency Medical Technician certification course is approved  by the Office of Emergency Medical Services(OEMS) www.state.nj.us/health/ems/
Radiography - (Joint Review Committee on Education in Radiologic Technology, conducted jointly with JFK Muhlenberg Harold B. and Dorothy A. Snyder Schools of Nursing and Medical Imaging);
Respiratory Care - (The Union County College Respiratory Care Program, 200628, Associate in Applied Science, Plainfield, NJ Campus holds Provisional Accreditation from the Commission on Accreditation for Respiratory Care (www.coarc.com). This status signifies that a program with an Approval of Intent has demonstrated sufficient compliance with the Standards (through submission of an acceptable Provisional Accreditation Self Study Report (PSSR) and any other documentation required by the CoARC, as well as satisfactory completion of an initial on-site visit), to be allowed to admit students. It is recognized as an accredited program by the National Board for Respiratory Care (NBRC), which provides enrolled students who complete the program with eligibility for the Respiratory Care Credentialing Examination(s). The program will remain on Provisional Accreditation until it achieves Continuing Accreditation);
Physical Therapist Assistant - (American Physical Therapy Association, Commission on Accreditation in Physical Therapy Education);
Professional Nursing - (Accreditation Commission for Education in Nursing, conducted jointly with JFK Muhlenberg Harold B. and Dorothy A. Snyder Schools of Nursing and Medical Imaging and Trinitas School of Nursing);
Practical Nursing - (The Practical Nursing Program is accredited by the New Jersey Board of Nursing. The program is also accredited by the National League for Nursing Commission for Nursing Education Accreditation (NLN CNEA) effective 2019-2025. This is a voluntary accreditation that recognizes the program's "ability to meet or exceed standards and criteria for educational quality".);
Paramedic Emergency Health Science - (The Union County College Paramedic Emergency Health Science Program is accredited by the Commission of Allied Health Education Programs (www.caahep.org) upon the recommendation of the Committee on Accreditation of Educational Programs for the Emergency Medical Services Professions (CoAEMSP)); and
Diagnostic Medical Sonography - (Commission on Accreditation of Allied Health Education Programs with the recommendation of the Joint Review committee on Education in Diagnostic Medical Sonography), conducted jointly with JFK Muhlenberg Harold B. and Dorothy A. Snyder Schools of Nursing and Medical Imaging).
These organizations are specialized accrediting agencies recognized by the U.S. Secretary of Education.
Campus Locations

Cranford Campus
The Cranford Campus of Union County College is located at 1033 Springfield Avenue and is situated on 48 acres on the border between the suburban communities of Cranford and Westfield on Springfield Avenue, opposite Union County's 200-acre Nomahegan Park. The campus is easily accessible car, served by three bus routes of New Jersey Transit, and within a mile of the Cranford Station of New Jersey Transit's Raritan Valley Railroad line. There are nine major buildings: MacKay Library, Academic Learning Center, and the Center for Visual Arts and Communication; the Humanities, Science, and Nomahegan Buildings with classrooms, lecture halls, seminar rooms, science and computer laboratories, and faculty offices, lounges, cafeteria and faculty dining room; the newest addition to the campus is the Student Development Building which contains lecture and computer classrooms, faculty offices, and the Helen E. Chaney Student Services Center offering one stop model assistance for registration, advising, and support services; the Campus Center with the Roy W. Smith theater, gymnasium, fitness center, Executive Education (teleconferencing) Center, other facilities for student activities, and bookstore; the Victor M. Richel Commons, a student life/student lounge facility featuring an atrium and multilevel floor providing a variety of lounge and meeting spaces; MacDonald Hall, which contains administrative offices; and the William Miller Observatory, which houses a 24-inch reflector and 10-inch refractor telescopes, a lecture room, optical shop, and computer center. 

Elizabeth Campus
The Elizabeth Campus is located within the major business district of the City and includes the seven-story Sidney F. Lessner Building at 12 West Jersey Street and the five-story Elizabeth I. Kellogg Building at 40 West Jersey Street. The buildings, including their lower levels, offer classrooms, a theater, lecture halls, seminar and conference rooms, allied health, computer and science laboratories, Kellogg Library and Academic Learning Center, faculty and administrative offices, faculty and student lounges, dining room, bookstore and a Student Services Center and a Career Services Center. Trinitas School of Nursing is also located on Union's Elizabeth Campus. Both buildings on the Elizabeth Campus are within steps of the Elizabeth rail station of NJ Transit's Northeast Corridor Railroad line and are served by multiple bus routes serving the City. The College leases 600 parking spaces under a long-term arrangement with the city of Elizabeth in the J. Christian Bollwage garage, which sits in between the Lessner and Kellogg Buildings. 
Plainfield Campus
The Plainfield Campus is comprised of almost a city block between East Second and East Third Streets and Church Street and Roosevelt Avenue. The Campus is convenient to Routes 22 and 28; is served by three bus routes, and is two blocks from the Plainfield Station of New Jersey Transit's Raritan Valley Railroad Line. The three-story Logos building contains classrooms, lecture hall, a state-of-the-art laboratory for American Sign Language and Deaf Studies, a student lounge, faculty and administrative offices, computing, testing facilities, seminar and conference rooms. The Annex building contains the Library, Academic Learning Center, offices, bookstore, and cafeteria. The recently renovated Health Sciences Building across Roosevelt Avenue contains instructional space for the Practical Nursing, Emergency Medical Technician/Paramedic Training, Respiratory Care, and Physical Therapist Assistant programs as well as Allied Health labs, student lounge, and faculty offices.
Scotch Plains Campus
The College shares a 40-acre campus located at 1776 Raritan Road with the Union County Vocational Technical Schools and the John H. Stamler Police Academy. Union County College operates two buildings that include classrooms, lecture hall, seminar and conference rooms, allied health and science laboratories, faculty and administrative offices, dining room and Campus Center. The Campus is not served by any form of mass transportation but is convenient to Route 22 and major State routes.
Supporting Organizations
Union County College Alumni Association
The purpose of the Union County College Alumni Association, a nonprofit organization, is to assist in advancing the mission of Union County College, to maintain a continuing relationship between alumni and the College and to strengthen the relationship between the College and the community. The Association hosts social, cultural and educational events and supports Union County College Foundation programs.
Any graduate or former student with 30 credits or more may join the Union County College Alumni Association. For dues of only $15 for three years, or for a Lifetime Membership for $125, you will become a member of a dedicated group who value the education they received at Union. Benefits of membership in the Alumni Association include:
Membership in the state-of-the-art Union County College Fitness Center at a reduced price of only $25 per semester.
Free library privileges at all three campuses.
Opportunities to participate in trips, events, and other projects of the Alumni Association throughout the year
For more information, call (908) 709-7505 or visit the Foundation House at 995 Springfield Ave., Cranford.
Union County College Foundation
The Union County College Foundation was founded by dedicated alumni and community leaders to raise funds to benefit the students at Union County College and to support innovative programs.  With over 40 years of work to support student success, the Foundation is proud to report that over the past three years, the Foundation has provide over $3.25 million in scholarship support to our students.
Thanks to the support of our community, the Foundation funds four student success campaigns that have a dramatic impact on student outcomes as well as a food insecurity program to help feed needy students.
Operation Graduation financially supports the efforts of Union County College's strategic initiative to increase the overall graduation rates at the College;
The Close the Gap Fund provides vital financial support to our African-American students who are on track to graduate on-time;  
The STEM Revolution grants resources to our STEM Division while also supporting scholarships for STEM students;
Inspire the Future aids students of Hispanic heritage by providing scholarship support to help them graduate on-time.   
The Food Insecurity Program provides free breakfasts and helps support the College's food pantry.
As a non-profit organization, the Foundation receives support from direct contributions, special events and legacy gifts. The Foundation staff manages the day-to-day operations of the organization, and an elected Board of Trustees oversees Foundation committees as well as administers the Foundation's endowment.  For more information on how you can support the Foundation's mission, please call (908) 709-7505, e-mail foundation@ucc.edu or visit the Foundation's website at https://www.ucc.edu/union-county-college-foundation/. The Foundation's Annual Report is available upon request.